5 ways to succeed with Baidu PPC
March 2023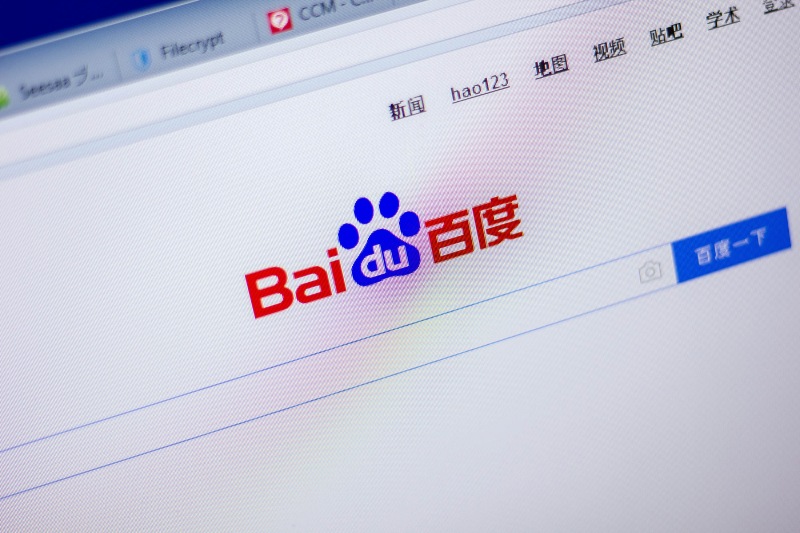 Are you a global marketing manager tasked with managing your company's online presence in China? Read on to learn how to get the best from your Baidu PPC marketing budget.
Western companies often start their China journey by focusing their budget on a Chinese website and translation. The next phase may include some online promotion, PPC, maybe even a WeChat social media account and a local office. But senior management often complain they're not seeing the results for the money. There's virtually no leads coming in for the online spend, especially when compared to Google in the West. The conclusion often is that 'China's not working for us.'
But you have a nagging suspicion. Surely a proven product or service like yours has sales opportunities in the second largest economy in the world with a population of 1.5 billion people? You'd probably be right. This article aims to outline five things you can focus on to improve Baidu PPC results.
1. Speed up: Check code works for China
From a marketing perspective, the first thing you need to check is that your website loads quickly within China. Western firms often use a Western CMS (WordPress, SiteCore, Kentico, Drupal etc.) and these in turn use Western plugin providers, Saas or tracking services. The code base often isn't aligned for delivery in the censored world of China. Pouring PPC spend into a slow website is going to result in a poor return. You have to be 100% sure your website works well in China.
Use any Chinese-based colleagues or business partners to check that your site loads quickly for them. Just a test on their mobile phone or PC is a start. (Ideally the website should load in less than a second, two is ok-ish, but certainly no longer than three). Alternatively, if you have access to Chinese web servers or reliable VPNs, you could check via those services, loading the website in a browser. Some VPN services are available for a small monthly fee, allowing you to use the web from a server in China.
If your site is quick enough, great, move on to the next step. If not, you need to make some noise with your I.T. team to get your code base adapted for China. There are often simple changes to make which don't affect the global website. For example, using geolocation to cut out or replace certain code elements for Chinese users is easy to do to remove slow performing assets.
If you lack the right contacts or skills, we have more information on optimising web code for China here. Or if you hit a brick wall with your I.T team's expertise regarding China, read about Baidu Jimuyu PPC in 3. below.
2. Localise contact and conversion methods
Most Western corporate firms have a branding look and feel which they want to be consistently carried across their corporate activities, irrespective of which country they are operating in. But in the process of spinning up different country versions, what tends to happen is that the existing English website content gets farmed out to outsourced translators, then pushed back into the existing website structure. A carbon copy website in terms of pages, site map and layout is delivered, just in a different language.
There's usually a contact form to fill in for prospective customers or they could enquire via the company email. The Chinese user could even call your Western HQ using the office phone number left on the contact page.
There's an assumption by US and European companies that everyone does things online in the same way. In China, when it comes to getting in touch with your company, it's not the same. Chinese mainlanders use company web enquiry forms far less. Emails are not the method people use to do business. Calling overseas to make an enquiry isn't going to happen. And these are the reasons your campaigns may not worked.
The smart marketing manager knows that conversion and performance metrics are different in China. Including these metrics gives the full picture of campaign success, rather than only including metrics as understood in the West. What do you need to include?
In China, phones are still used a lot to make enquiries, so you'll need a local number. Phone conversions can be tracked using Baidu's PPC services.
WeChat social media is important. WeChat is an app, everything happens in the app. It's not a website, it's mobile only and everyone in China is on it. It's frequently used to message between followers, and it's a vital part of the marketing mix, even for B2B. If your company hasn't set up a WeChat account, get one. If you have a WeChat account, the next step is to engage someone to publish useful content for your sector, so the account looks active to potential customers checking your company out. Most importantly, someone should be monitoring for messages. This can be brought into your conversion metrics.
Any web forms you use, including those you link to from WeChat MUST be mobile-first. So much of a Chinese user's time is on their phone, in B2B too. Forms have to be designed with mobile in mind so they work intuitively, not some afterthought in the corporate desktop design process.
If you don't use WeChat, at the very least, a live chat function will work as an alternative to a degree. Someone will need to keep it monitored.
Knowing what conversions look like in China and how to track them brings new insight into how your PPC is working.
3. Lever the conversion power of Baidu Jimuyu
Jimuyu (基木鱼) is a landing page service developed and hosted by Baidu. Jimuyu landing pages are created from templates provided in Baidu's system and these can be modified to replicate the look and feel of your company website.
They offer fully mobile-optimised pages to the user and content is more focused. Jimuyu pages are all about encouraging call-to-action and can link through to your parent website, to a form, a trackable phone number or to WeChat.
Jimuyu has two major upsides. Many B2B companies don't invest thoroughly in a quick, localised, mobile-first China website. There are too many roadblocks or red lines to be crossed, so it just doesn't get done. Such websites provide a poor user experience for Baidu users and have PPC conversion rates far, far below what can be achieved.
Jimuyu pages solve this problem. Baidu hosts the pages and an entire mini-website can be created. Your users get a super quick page - it's hosted by Baidu. They get mobile- and conversion-optimised pages. If there are hurdles getting your corporate website optimised for China, Jimuyu pages get round this for you.
The second upside is that your Jimuyu pages are based on Baidu templates, which use insights gained from Baidu's vast data-gathering process. This not only spans decades of PPC data but across Baidu's other news and advertising services, too. This insight, fed into their templates and recommendations, leads to better lead generation for your business.
Used correctly, Jimuyu pages are a powerful part of gaining conversion through PPC in China.
4. Incorporate all metrics and analytics
The key to understanding PPC in China is to understand that web form conversions should not be the main focus. The conversion types in Section 2 above should be brought into your metrics reporting, namely phone, WeChat, Jimuyu and other social media.
Baidu provides PPC analytics, similar to Google. It's the most accurate way of getting information from your PPC campaign. It has the ability to set-up conversion metrics. It has phone conversion tracking. It's China-based, is accurate and creates no lag on the website within China.
It does have downsides. It's only available in Chinese and adding the tracking code can slow Western sites down - it needs to be on your Chinese website version only. Also, users who follow WeChat and enquire in the WeChat app can't be tracked by Baidu. WeChat has its own analytics, so compiling 'follows', messages and interactions from WeChat into your reporting is needed to bring the full picture.
In the interests of neutrality, we'd suggest you check out companies that can link up Baidu PPC campaign data with your WeChat data to give you and your senior management team full PPC accountability. However, at the time of writing, there's only us at Backbone IT Group who consolidate Baidu & WeChat conversion and cost data, providing metrics reporting in English. Contact us to get details of the service. We also can integrate Baidu PPC, conversions, WeChat interaction and cost attribution into Western CRMs such as Pardot, Salesforce etc.
Google Analytics can work on Chinese websites, but due to censorship lag and time-outs, it's not that accurate. It's better than nothing, but it can't track phone or Jimuyu data, nor WeChat.
5. Check your content translates well
In creating a Chinese website, companies then to farm the existing English web content out to outsourced translators, often as part of a process involving multiple websites at one time.
Translation costs money, quality control costs money. The resulting translated text often lacks understanding of your sector and also isn't reworked to take cultural factors into account. Quality control and reworking content for cultural appropriateness just don't usually form part of an outsourced translation contract, especially now the translation industry frequently uses machines to translate. Directly-translated content may be technically correct, but to the real-world user it can be contrived and not fully comprehensible. How many times have you laughed at an instruction book or foreign hotel sign which has been clumsily translated?
To improve conversion, it's a good idea to spend some effort to repurpose your content for the market. The content quality and market-appropriateness affects PPC conversion in a big way.
Engaging a mother-tongue speaker to rework content can bring huge dividends in conversion from your PPC spend. Let them rework your corporate blurb in Chinese so it includes market nuance and speaks directly to the user. If blog posts are used, keep in mind China is a unique market and Western-interest blog stories don't work. Try investing in some sector-specific blog content marketing. This can be recycled on WeChat too. The more you take local market norms and requirements into consideration, the more impressive your marketing results will be.
For assistance with your China marketing, contact us via the button below or read more about Baidu PPC here.
For over 20 years, Backbone IT Group have been experts in accessing China's online market. We extend your team's capabilities with fully supported web servers, web dev, corporate marketing, data compliance and risk mitigation. Get in touch with us to deliver more from your China budget.